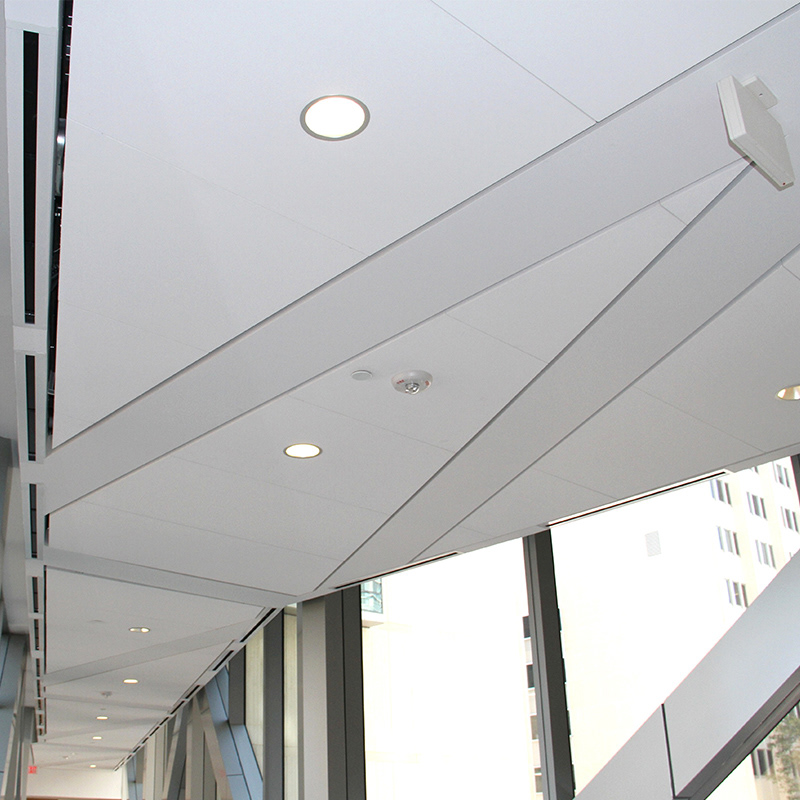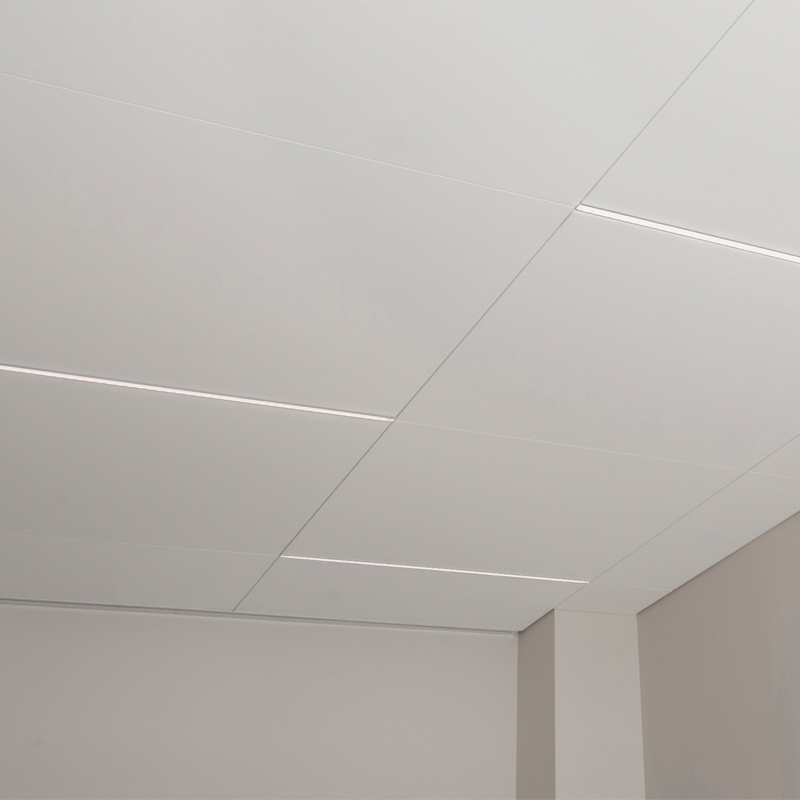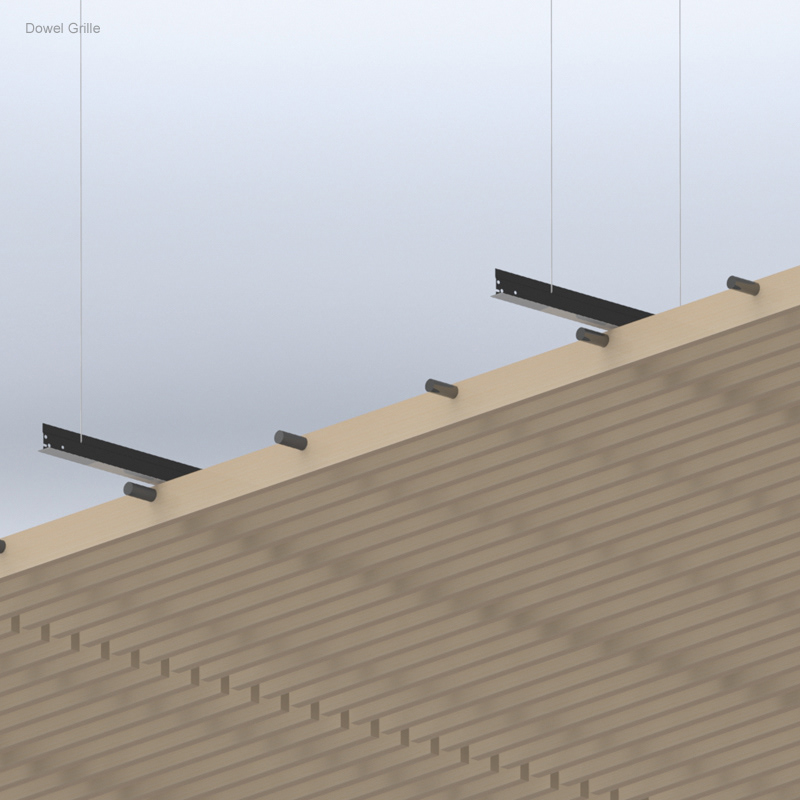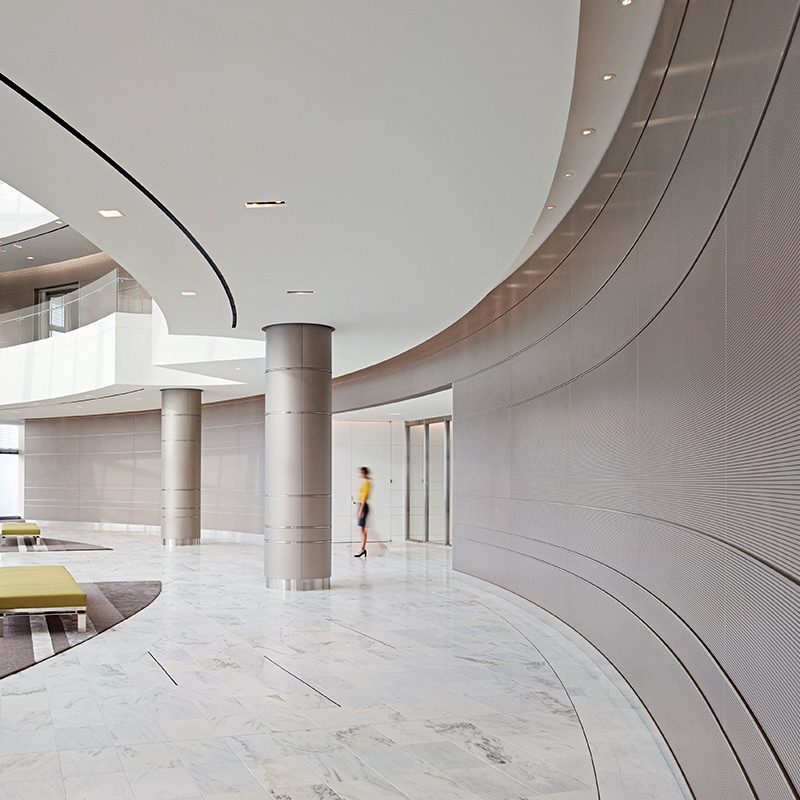 Decoustics' range of premium custom products includes: the Ceilencio torsion     spring ceiling system, Claro custom acoustical coatings, Madero natural wood finishes, Trelisio woven wire and Design Returns for depth and thickness.
These products are engineered with an extremely high-level of precision.
 In today's increasing competitive world, architects and designers rely on              Decoustics' ability to manufacture products which meet the highest of standards, ensuring that their designs match their visions.