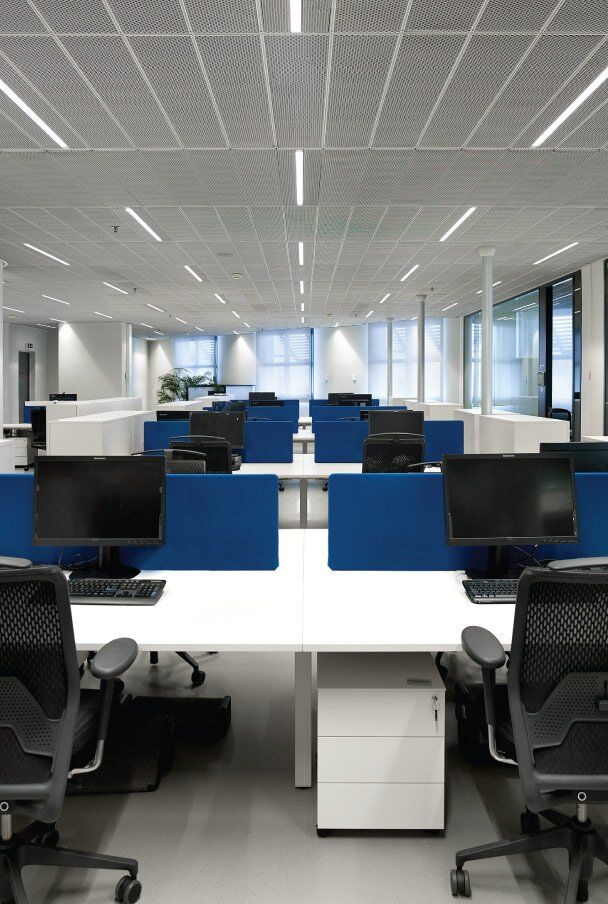 En Route Architects designed a versatile Multi Story office building with high visual aesthetics details.We worked together with the Architects and developed a metal ceiling system with integrated seamless led luminaries.
Our metal ceilings were chosen because of the simplified mounting, noise reduction performance and high-recycled content. The stretch metal ceiling system provided the flexibility to the Architects to design a unique ceiling with high acoustical performance.The alternating grid of ceiling luminaires and panels provided the continuity within the triangular plan of the building.
Built-in luminaires with high efficiency optics at 3000K, Dali dimmable, are integrated in the rectangular metal panels and the added to comply with the tight installation schedule during the refurbishment of the building. The rectangular metal panels supplied with ready-to-plug connectors and the luminaires were connected easily by the contractor.